Ketanji Brown Jackson has been confirmed to the Supreme Court by the Senate this truly shows where our society is beginning to stand on major issues like pedophilia, and child pornography.
The Senate voted 53-47 to confirm Judge Ketanji Brown Jackson to the Supreme Court on Thursday.
Jackson was nominated by President Biden after Justice Stephen Breyer announced in February that he will retire by summer. Jackson will join Justices Elena Kagan and Sonia Sotomayor in the Court's liberal minority.
Biden fulfilled a campaign pledge by nominating the first black woman to the Court. Jackson will be the third African American justice confirmed to the Court, after Thurgood Marshall and Clarence Thomas.

National Review
In my opinion, and in many others opinion homosexuality, the publicity of sex, and pedophilia are some of the last steps the destruction of a society as we turn away from God and Jesus Christ.
Before Roman society fell, things like pedophilia, and homosexuality became more normalized and more accepted by the culture, of course it was not the direct cause of the fall of Roman society ultimately they were invaded but I see that as judgement from God for their pagan culture.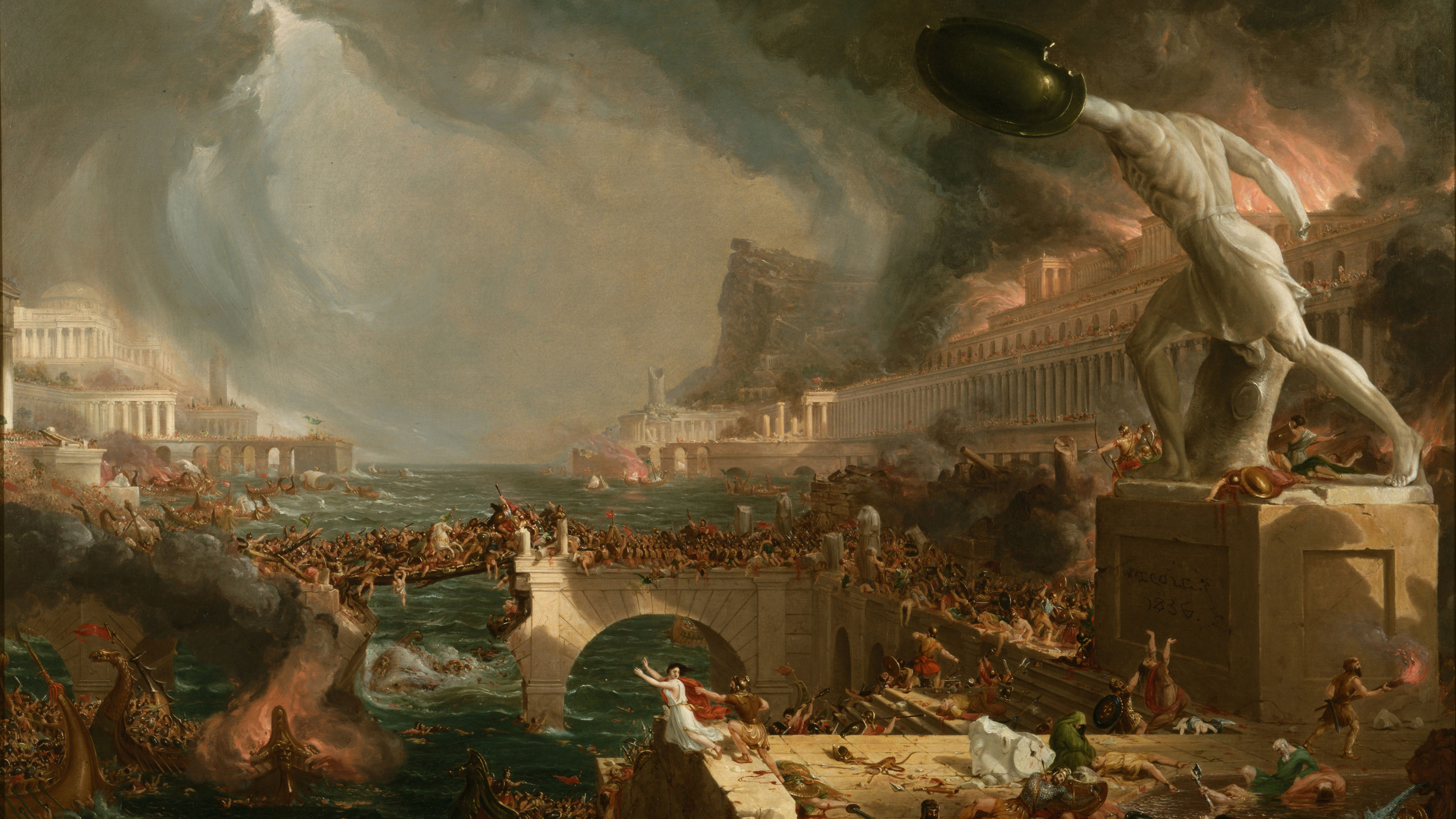 We've already seen pedophilia become more accepted in America through a California bill passed last year that allowed judges to consider whether or not to place someone on the sex offender registry if they had anal or oral sex with a minor.
Anyway after my Francis Schaefer society rant let's get back to Jumanji Jackson.
Ketanji Brown Jackson being nominated only sets a further precedent for America's stance on these issues, that it's obviously becoming more acceptable and pedophiles are seen as victims.
Here's the background on KBJ and how she sees child pornographers:
Republican criticism of Jackson's 2013 decision — which sent then 19-year-old Wesley Hawkins away to prison for three months for child pornography — continued Wednesday, but with a new pointed line of attack. Senators alleged Hawkins must have committed additional sex crimes in the nation's capital to end up back before Jackson in 2019.
Hawkins hadcome to the attention of law enforcement in 2012, when, as an 18-year-old, he uploaded to YouTube five videos of prepubescent boys engaged in sex acts. An undercover detective soon emailed him, suggesting the two had "similar interests."
Hawkins emailed the agent two videos, and wrote that he was interested in boys ages 11 to 17. Authorities executed a search warrant in June, finding 17 videos and 16 images of boys on a laptop and a phone.
Hawkins cooperated with the investigation, federal prosecutors said. In court filings, they wrote that the recent high school graduate had agreed to be interviewed by detectives, admitted possession, entered a pre-indictment guilty plea and took "full responsibility for his actions."

The Washington Post
The sentencing guidelines for the crimes Wesley Hawkins committed called for a sentence of 97-121 months behind bars, however due to circumstances surrounding this certain case prosecutors called for 24 months. Ketanji Brown Jackson gave Hawkins a sentence of 3 months with no probation or monitoring.
In 2019 the same Wesley Hawkins reoffended
Of course maybe this could have been one circumstance where she only did something like this once right? Wrong, Jackson gave lenient sentences below the recommended from prosecutors 8 different times including Hawkins' case.
What is sickening to me the most is that in baby sex torture cases Jackson not only apologized for giving prison time to one defendant, but continued to give lenient cases to these defendants even when presented with some of the most horrific evidence.
In the eight child-porn cases that came before her court, former D.C. District Court Judge Ketanji Brown Jackson heard horrifying details of "sadomasochistic" torture of young kids — including "infants and toddlers" — yet challenged the disturbing evidence presented by prosecutors and disregarded their prison recommendations to give the lightest possible punishments in each case, according to transcripts of sentencing hearings obtained by the Post.
In some cases, she even apologized to some of the kiddie-porn perverts for having to follow the statutes, which she called "substantially flawed."
Over and over, the records reveal, Jackson made excuses for the sex fiends' criminal behavior and cut them slack in defiance of investigators and prosecutors — and sometimes even probation officers serving her court — who argued for tougher sentences because the cases were particularly egregious or the defendants weren't remorseful.

New York Post
I've given a lot of shit to the supreme court nominees Trump appointed for being backstabbers who side with the liberals more than half the time anymore, but this honestly is the scariest, and most disturbing nomination I have ever seen. This is going to set an extremely fucked up precedent for laws that relate to sex crimes, and specifically child sex crimes. Jackson has even admitted that child sex laws are outdated and flawed, so just wait until she starts trying to "reform" those.