Not surprised at all…
Looks like the tranny war I've been conducting against Keffals by harassing him for the past few days has a new and unsurprising development. Keffals ran an online pedophile cult through discord called "Catboy Ranch."
Keffals ran an online sex cult called "Catboy Ranch" in which members were expected to get collars and put the name of the group on the collar, it's also been attributed to having many underage individuals in the group who allegedly participated in the sharing of underage nudes.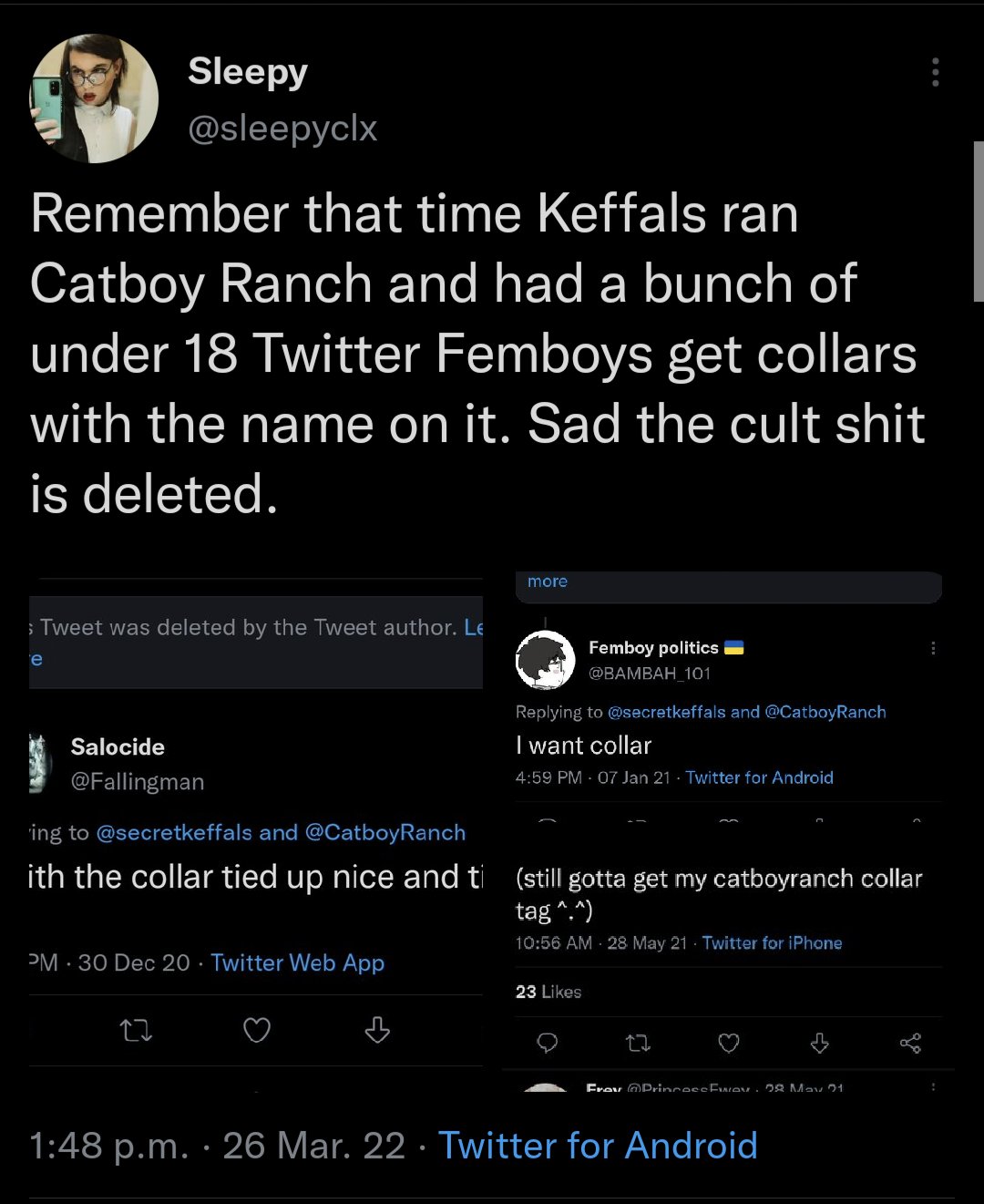 When Keffals was exposed for this disgusting pedophilic activity he deleted the accounts and information related to the "Catboy Ranch" sex cult
I wonder what the authorities are going to think when I turn Keffals dox over to them for hosting a discord that participated in sharing child pornography? Which I just did:
Keffals (real name is Clara/Lucas Sorrenti) is in a relationship with this ugly fucker Alex Mcintosh
I wonder what "Western University" will think about Alex McIntosh being in a relationship with an exposed pedophile? Ha!
More evidence: